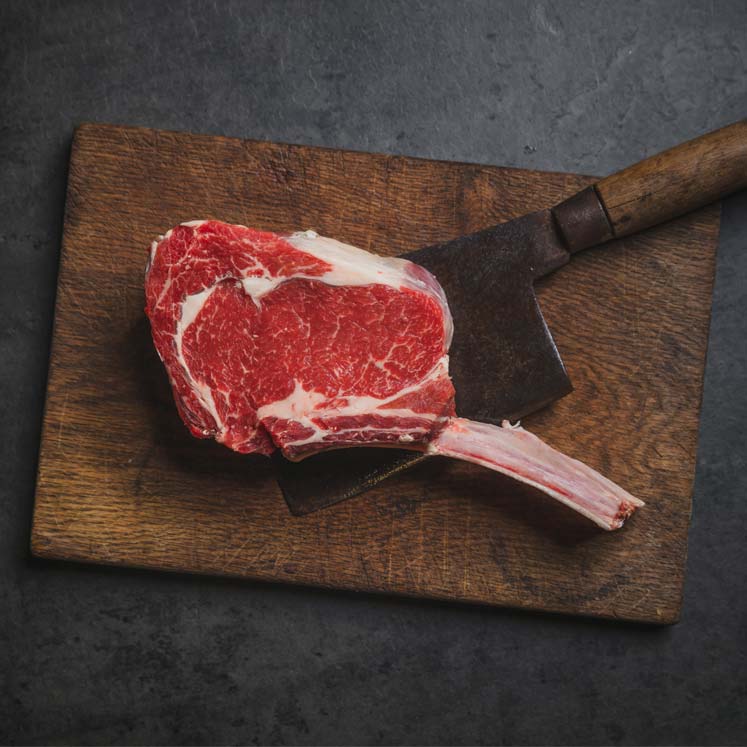 enjoy the finest steak
black label dry aged beef
The finest grass fed beef, sourced from farms local to us. Matured for 6 weeks in our bespoke Dry Ageing Room where we control temperature, humidity, air flow and air quality to  produce the most flavoursome and tender steaks available.
sustainable, ethical, quality, original
Butchr are third generation artisan family butchers, run by father & son team, Steven & Andrew Turton.
Based in the heart of the Devon countryside. Our passion is to provide our customers with the finest meats and meat products
sourced from high welfare farms that honour our livestock and our landscape.
Everything we do supports our 4 guiding principles.
buying meat online is simple & easy
pick your order
browse the site and place everything in your basket. you can choose a single order or set up a monthly subscription.
choose your delivery
choose your delivery or collection date. Free collection and local delivery. Free national delivery on orders over £75

we cut your order
unless otherwise stated we prepare and pack your order fresh, so it is suitable for home freezing if you choose
receive your delivery
your delivery will arrive in a special eco-friendly box which maintains a suitable temperature for up to 72 hours
for your peace of mind we guarantee the quality of all our produce
year round BBQ
when isn't there a good time ?
pitmaster quality meats
sometimes you just haven't got the time
by combining traditional smoking techniques and sous-vide we ready prepare low n' slow bbq meats for you to finish in less than 2 hours
barbecue is our passion
everything from low n' slow to hot & fast
searching for the perfect brisket or catering for a party we have the widest range of barbecue products around
family meat boxes
save money with one of our budget busting boxes
proper "nose to tail" butchery
We use outdoor reared pigs to produce our own range of award winning dry cure bacon, traditional butcher's sausages and speciality cooked gammon hams.
pork products like they used to be made
for the chef
We have vast experience serving the foodservice sector, we know that the chef's biggest concern is the consistency of supply and service .
From portion control steaks for the local gastropub to sausages and bacon to the largest hotel, we love working with the chef to add real value to their menu.
why not get in touch to discuss your requirements.
sustainable
As traditional artisan butchers maintaining the link between farmgate in a sustainable manner is of the highest importance to us. We achieve this by keeping the supply chain short using farms local to us and working with suppliers with the same principles.
ethical
Farmers that supply us operate to the highest standards of animal welfare. We only use one abattoir to process our beef, lamb and pork on our behalf to ensure the animal is despatched humanely.
quality
Quality is a word that is used a lot, but is central to everything we do. We only use the best meat and ingredients available, it is as simple as that and we pay highly for that privilege. We then use everything in our power to make it the best it can be.
original
We have a real passion for what we do, everything we sell we make ourselves to our own bespoke recipes. Nothing is more exciting to us than coming up with new ideas and being at the forefront of our trade.