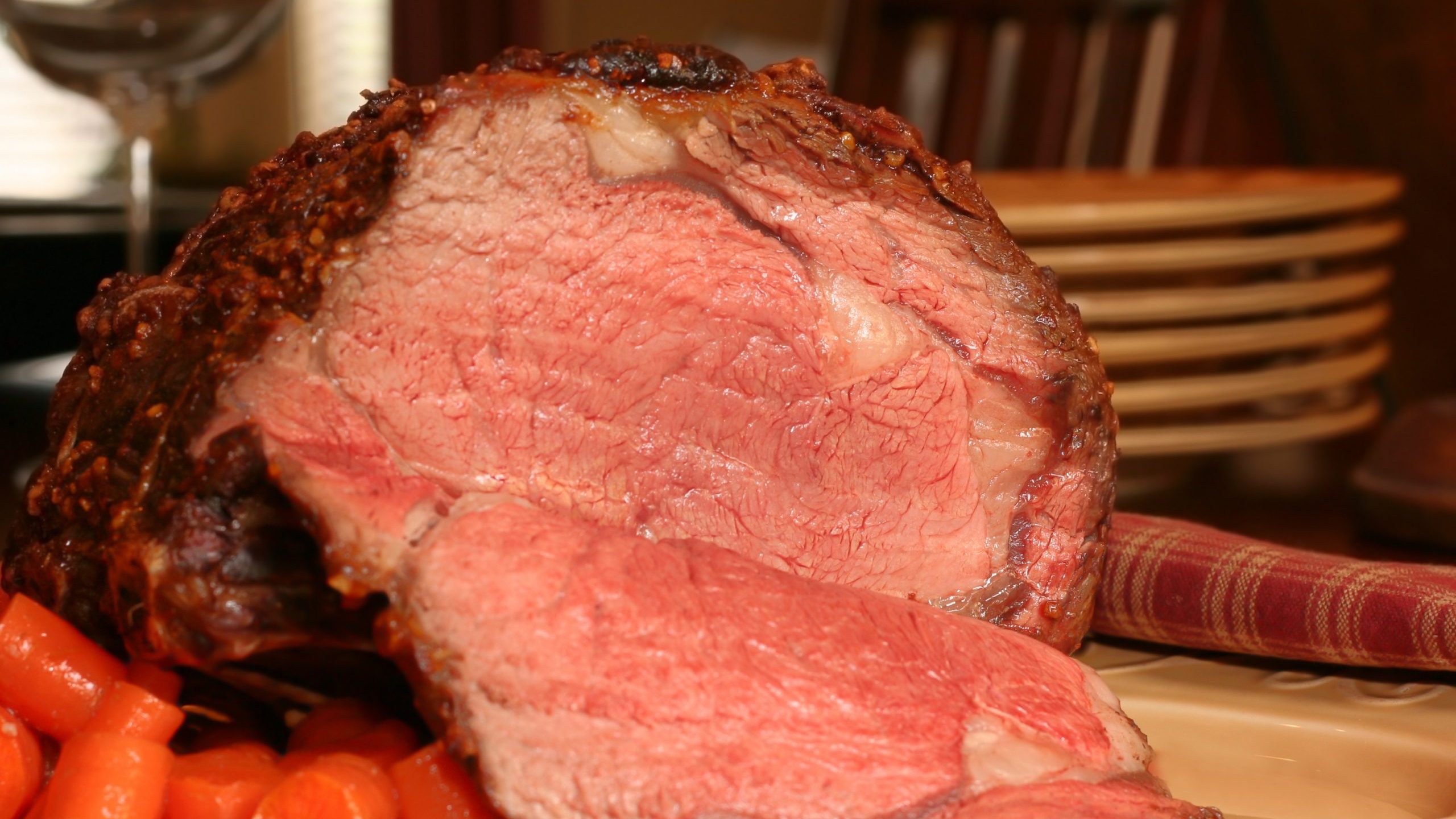 Choosing your joint
Fore Rib of Beef or sirloin are the most flavoursome roasts, topside is a great lean roast. For more slow roasting try silverside or even brisket of beef.
For a bone in cut allow 300-400gms or for a boneless cut around 250-300gms per person. We recommend a slightly larger joint than you actually need to allow for some shrinkage in cooking so add 300gms to the total.
Preparing Your Joint
Take your joint out of the fridge one hour before cooking to allow the meat to reach room temperature and cook more evenly. Don't remove the fat as it adds flavor and keeps the joint moist – if you prefer not to eat it, simply remove it after it's cooked.
Season your joint with a little salt just before it goes into the oven. Salt draws moisture from the meat, so if you season too early you could dry out the joint. Add a grinding of black pepper or brush some English Mustard on top.
Cooking Times
Start your roast with a preheated oven at 220c (Gas Mark 7, Fan Assisted 200c) and cook for 20 minutes.
Then Lower the oven to 180c (Gas Mark 4, Fan Assisted 160c).
Cook for the following times per 500gm of joint weight:
Medium Rare: 20 minutes
Medium: 25 minutes
Well Done: 30 minutes
Baste the meat with the juices in the pan a couple of times during cooking. Do not overdo it as heat will be released from the oven and your joint may be undercooked.
Is it cooked?
After you have cooked your joint for the recommended times check it is cooked to your liking by piercing it in the thickest part of the meat with a skewer.
Medium Rare juices run red
Medium juices run slightly pink
Well Done juices run clear
Take a Rest
When you are happy the meat is cooked to your liking allow the meat to rest before carving. Allow around 20 minutes for the meat to relax